Brian Baker Invited to Speak at Two Regional Events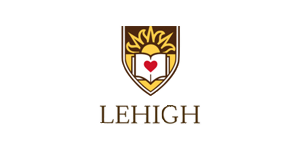 In the month of May, Brian Baker (Co-Owner and Director of Marketing & Design of studio26 homes and Renu Building & Energy Solutions), was invited to speak at two regional events. On May 7, 2013, Brian spoke to a group of realtors, brokers, appraisers, and other related professionals at the Real Estate Today Conference (hosted by Lehigh University's Goodman Center for Real Estate Studies in the ArtsQuest Center at the SteelStacks in Bethlehem, PA) about the state of residential green building – where we've been, we we are now, and what we can likely expect in the future. Other speakers at the event included Don Cunningham (President and CEO of Lehigh Valley Economic Development Corporation), Sal Panto, Jr. (Mayor, City of Easton), Steve Thode (Goodman Center for Real Estate Studies), Joseph Kelly (Director of Community and Economic Development, City of Bethlehem), Ryan Conrad (CEO of Lehigh Valley Association of REALTORS® (LVAR)), Therese Kelley (Croslis Realty and President of LVAR Board of Directors), and Loren Keim (Century 21 Keim).
On May 18, 2013, Brian then spoke to fellow alums, university administrators, and other guests at Lehigh University's Renunion 2013 hosted at Linderman Library in Bethlehem, PA as part of their Mountain Talks event entitled Bold Thinking: A Vision for Sustainability. Other speakers at the event included Lehigh University President Alice P. Gast, Ken Greenberg (recently published the book Decision Time), and Delicia Nahman (Lehigh's Sustainability Coordinator).